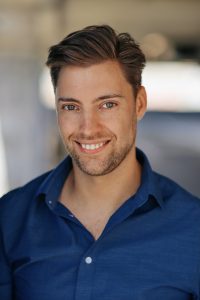 Gijs Music is the company of Gijs van Winkelhof. Gijs is a composer, producer and pianist. He composed music for film, theater and various artists. As a pianist, he's performed at Carnegie Hall in New York City, Suntory Hall in Tokyo and at Disneyland Paris.
Biography
At the age of 3, Gijs taught himself to play the piano and by the age of 10, he was already composing and producing music. Gijs graduated with honors, from the Utrecht University of the Arts. He majored in Composition for the Media, which focused on writing music for film and theatre. During his studies he did an internship at the music department of the Dutch televison series 'Goede Tijden, Slechte Tijden'. After his studies, Gijs started his own compony for composing and producing music. He also regularly performs as a pianist.
Composer & producer
Gijs has composed and arranged a wide range of music, about which you can read more in his portfolio. For example, he wrote the song "Jij maakt het verschil" ("You make the difference"), a song which was recorded by Paul de Leeuw, a Dutch singer/comedian and television host. He composed the music for several theatre productions such as Michiko (2013), Alice in Anderland (2015) and Novembernacht (2018). Gijs has also produced music for television shows such as "Holland's Got Talent" and "Telekids". Gijs's arrangements are also used abroad: for example, one of his YouTube arrangements was used in a performance for president Joe Biden.
Pianist
As a pianist, Gijs has performed at many European castles. He performed with several artists such as Emma Heesters, Joke de Kruijf, Tony Neef and Pia Douwes. In July of 2018 and 2019, Gijs performed at the Electro Dance music festival "Tomorrowland" in Belgium. If you are interested in a booking, you can go to www.thedutchpianist.com.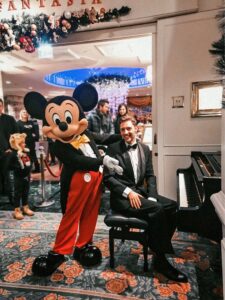 In 2010 and 2011, Gijs was invited by Japanese soprano singer Yoko Maria Tsukuda to perform at the Suntory Hall and Yamaha Hall in Tokyo. In May 2018 performed at Carnegie Hall, New York City and in July 2018 he returned to Japan to perform at the Suntory Hall in Tokyo. Many of his own compositions were part of these concerts.
In September 2018, Gijs van Winkelhof gave a solo concert in Bilthoven, The Netherlands. This concert featured his own compositions music which has inspired him through the years and some guest performers.
Since November 2018, Gijs regularly performs as a pianist at the Disneyland Hotel at Disneyland Paris.
Live streamer
Since May 2015, Gijs has been performing via live stream apps such as Periscope and YouTube. With the ability to play piano by ear, he is able to take live requests from his viewers. In October 2016, Gijs was awared "VIP Gold" status by the Periscope team.
In February 2017, Gijs was invited to speak at the Summit Live, a live streaming conference at the Millenium Biltmore hotel in Los Angeles.
In September 2020 Gijs started his weekly piano request show 'Gijs Piano LIVE' on his YouTube channel.